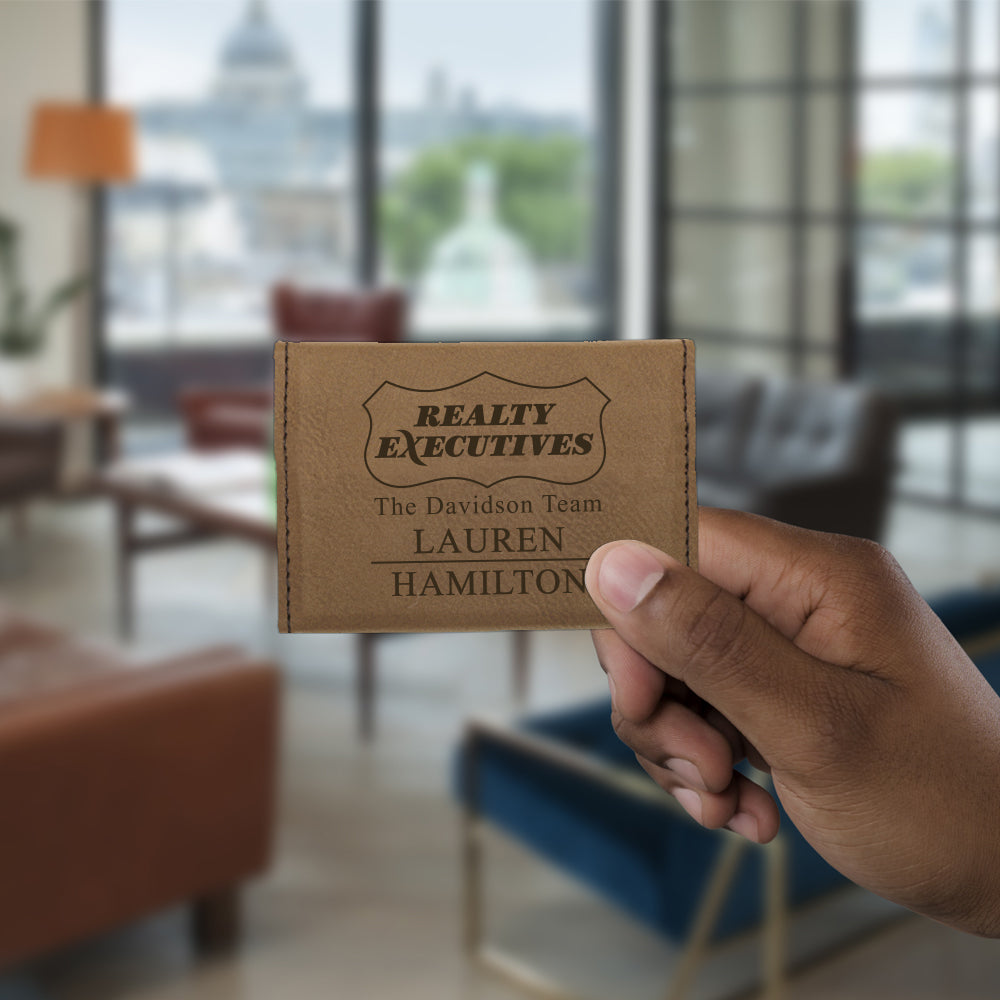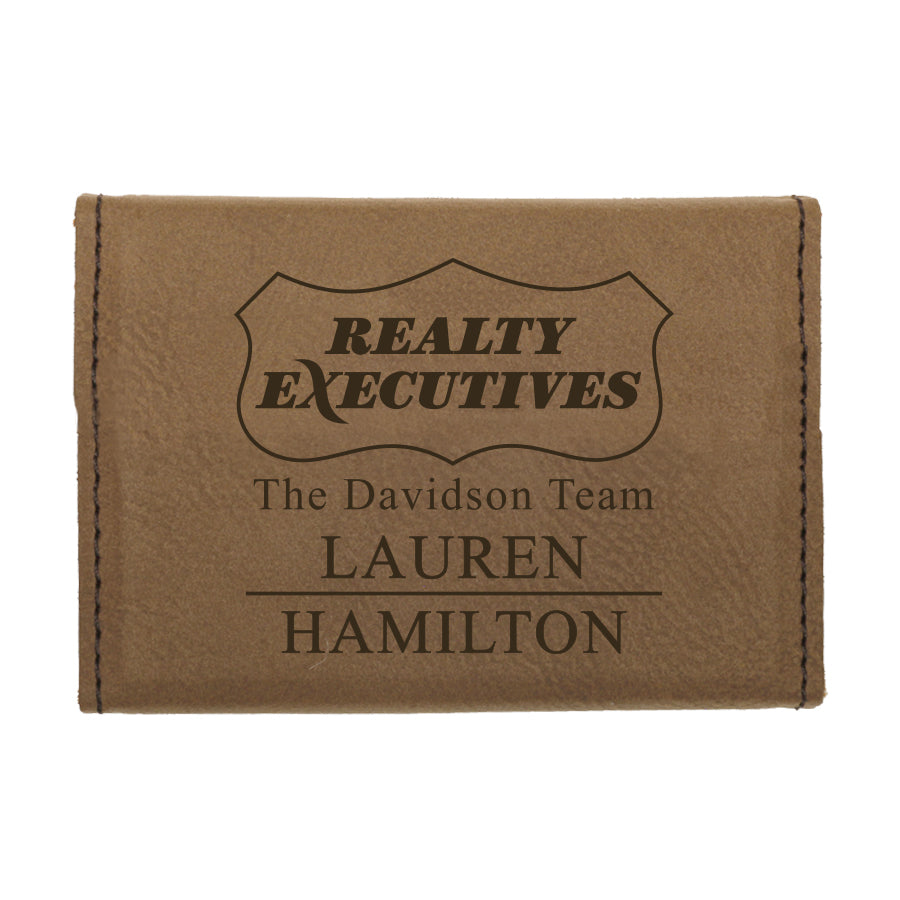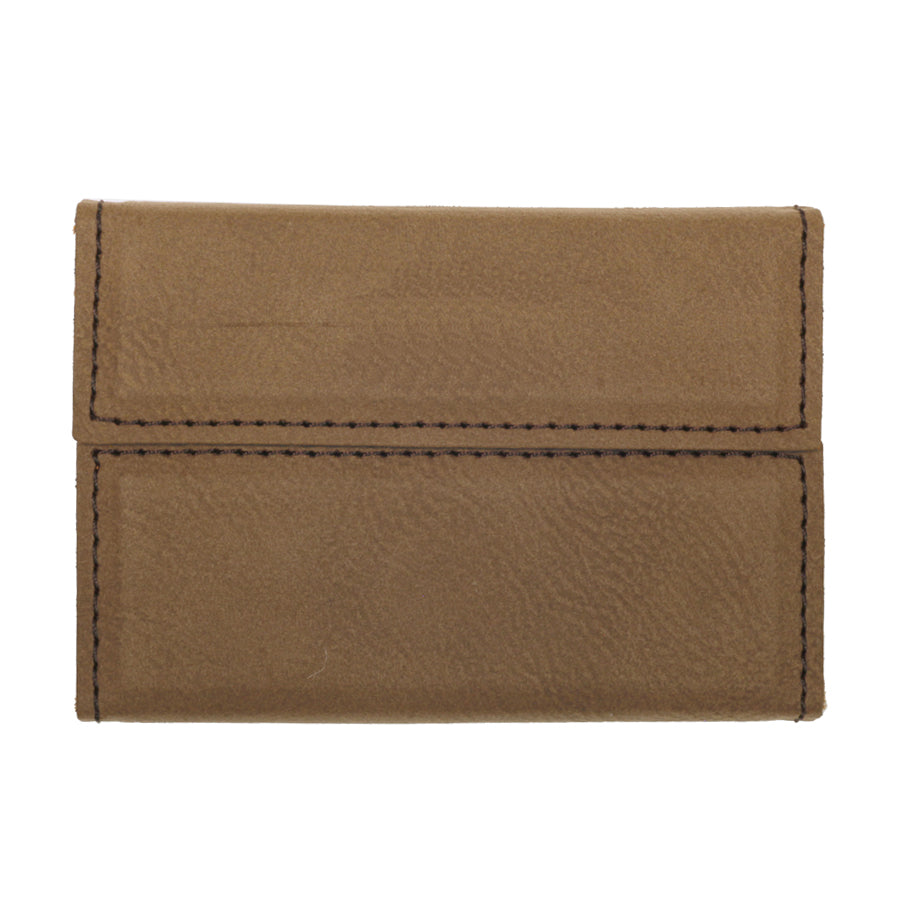 Resource.Direct
Engraved Realty Executives Business Card Holder
$19.99
BuisnessCardHold_RE_DBrown
The custom engraved vegan leather business card holder is a staple accessory for every professional. This richly textured material is water resistant, easy to clean, and durable enough for everyday use. Complete with a magnetic closure.
Dimensions: 3 3/4"(L) x 2 3/4"(H)
The Resource.Direct engraving process is performed with care and precision. Your unique design, when applied to the rich vegan leather, can be expected to have a color variation, creating the timeless look of an heirloom.