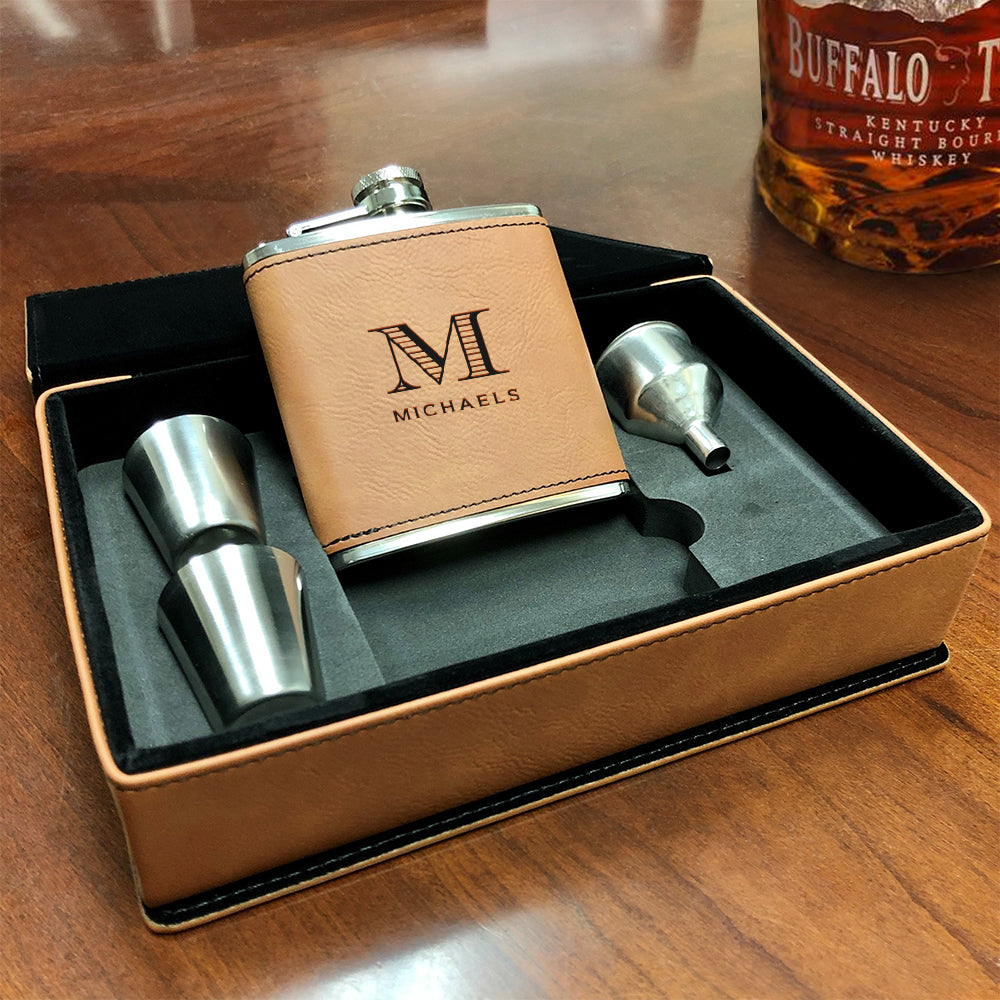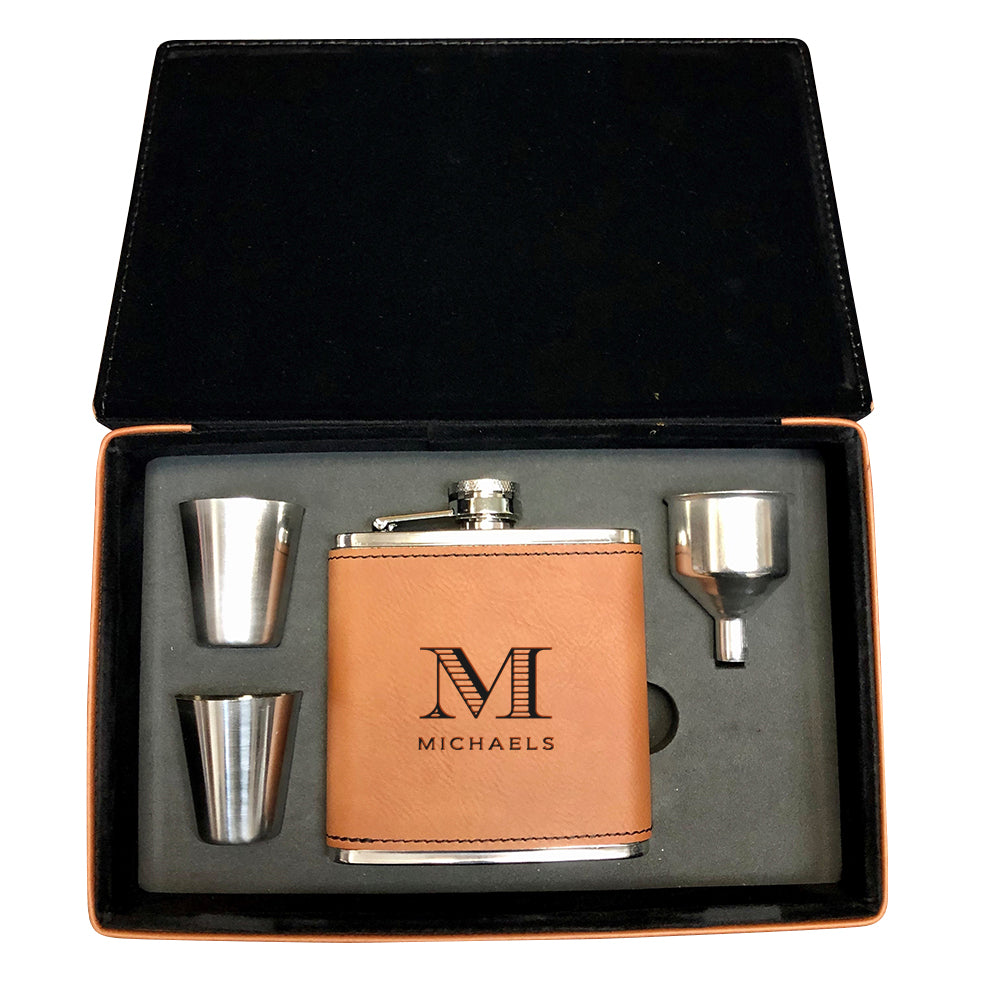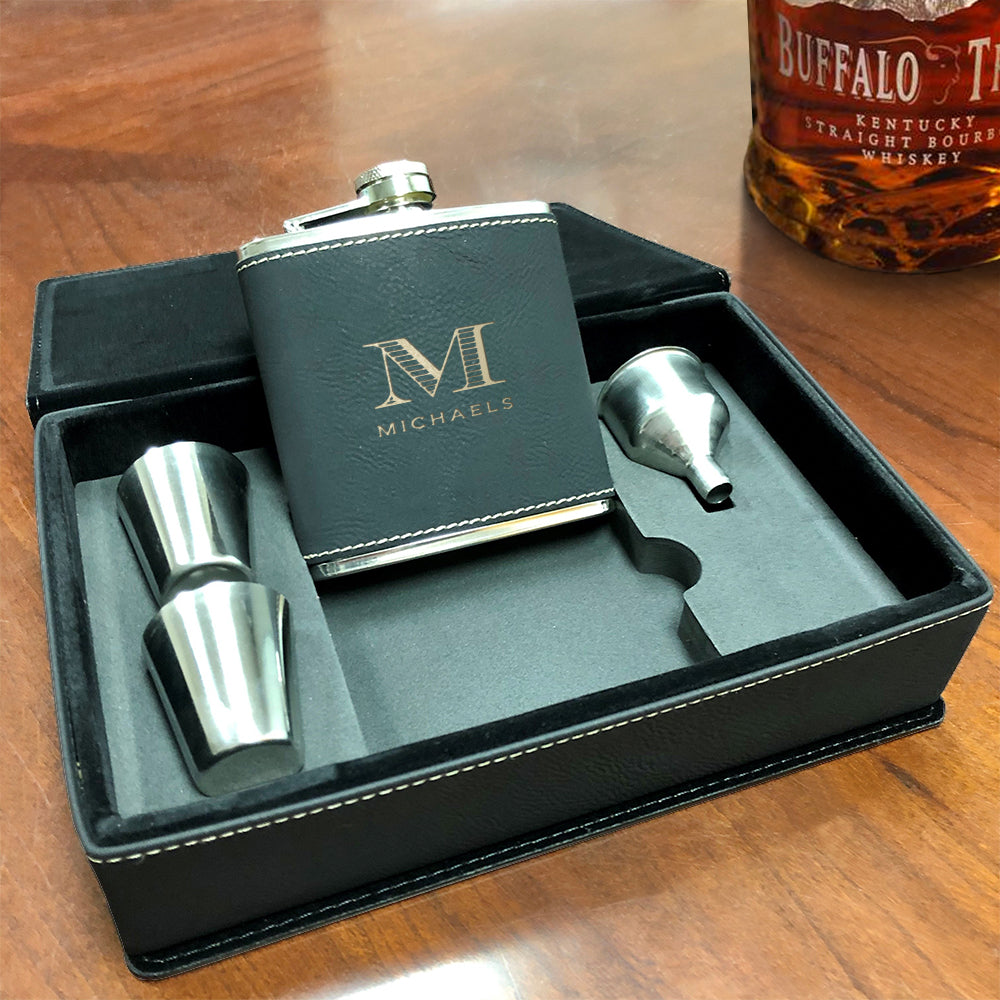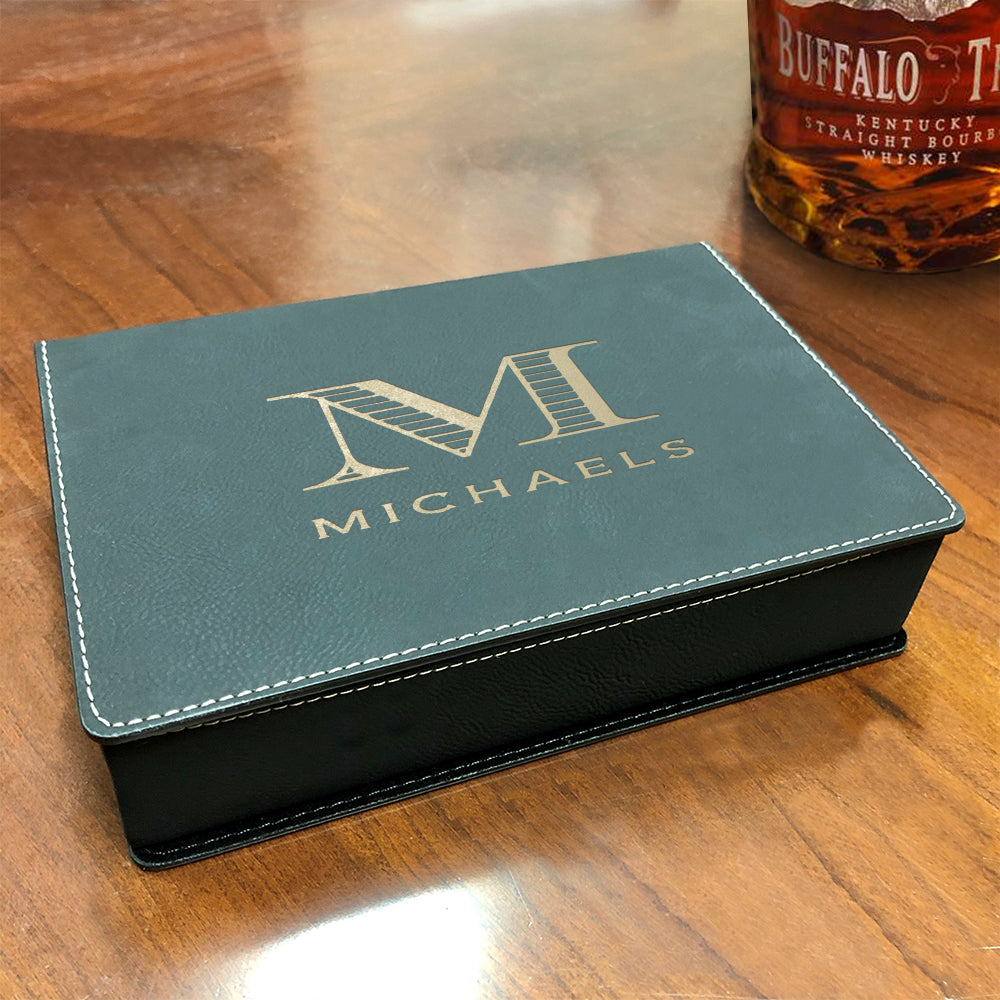 Resource.Direct
Custom Engraved Flask Gift Set
Help celebrate their new home with a personalized engraved vegan leather flask gift set. This richly textured material is water resistant, easy to clean, and durable enough for everyday use.
The Gift Set has 1 flask, 2 shot glasses and 1 funnel. The box is lined with velveteen and complete with magnetic closure. These custom engraved flask sets are wonderful closing gifts your client will cherish. And, will be a great reminder how you helped get them into their new home!
The Resource.Direct engraving process is performed with care and precision. Your unique design, when applied to the rich vegan leather, can be expected to have a color variation, creating the timeless look of an heirloom.